Bird Watching - 7:00 AM, 45 minutes to 1 hour
Soft and gentle, birdsong is perhaps one of the most enchanting things about Coorg- home to over 350 species of birds. A guided walk, led by a Naturalist, to discover these beautiful creatures will be a wake-up experience like no other.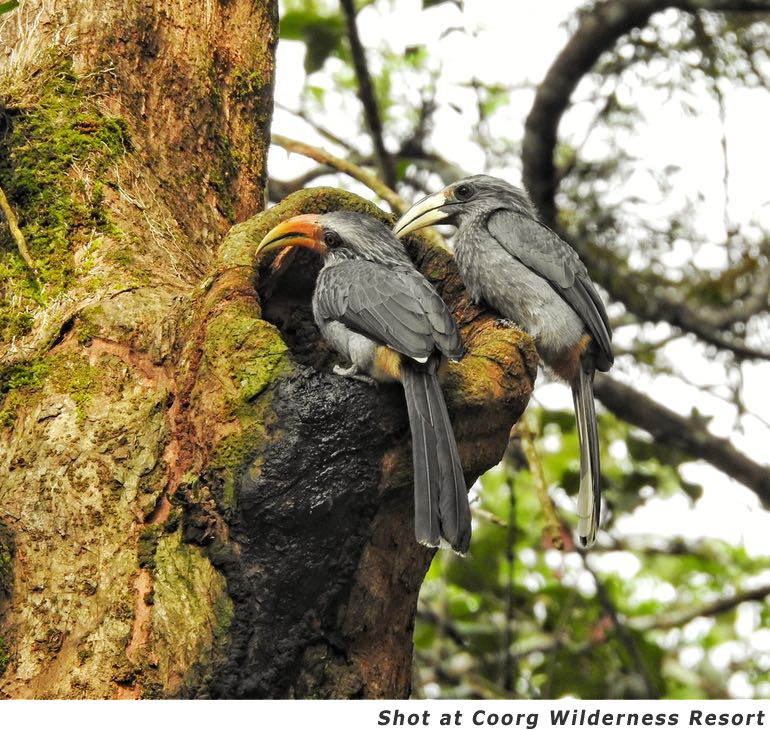 Nature Walk - 10:30 AM, 25 to 30 minutes
Let your eyes take respite from concrete and feast on the wonderful sights of nature. Delightful flora and fauna unfold all around Coorg Wilderness Resort, waiting to enchant you. The nature walk, guided by our Naturalist, is a true indulgence for the soul.
Coffee Experience - 4:00 PM, 30 to 40 minutes
Home to some of the most reputed coffee plantations in the world, Coorg's coffee is high on every coffee-lover's list. Our guided coffee experience walks you through the journey of the coffee bean, from being picked by hand to reaching your cup.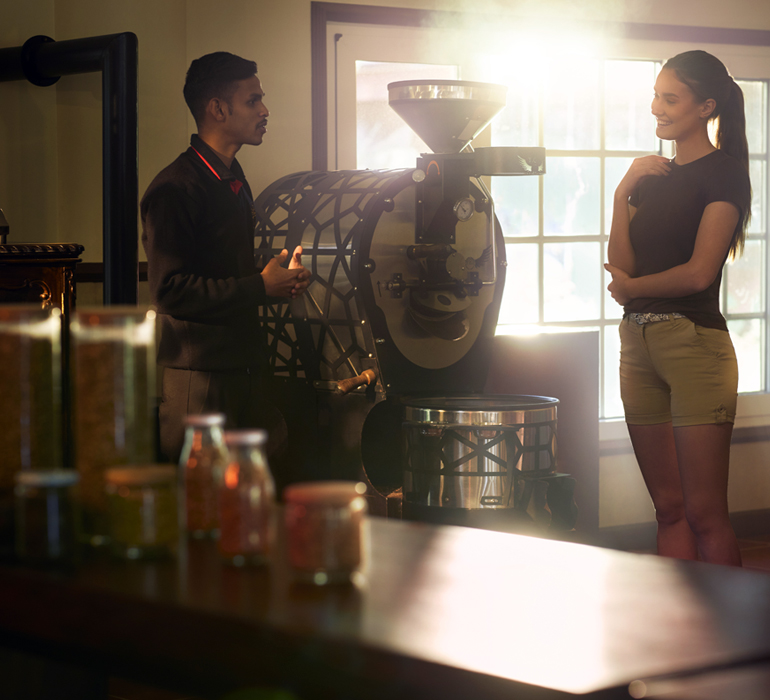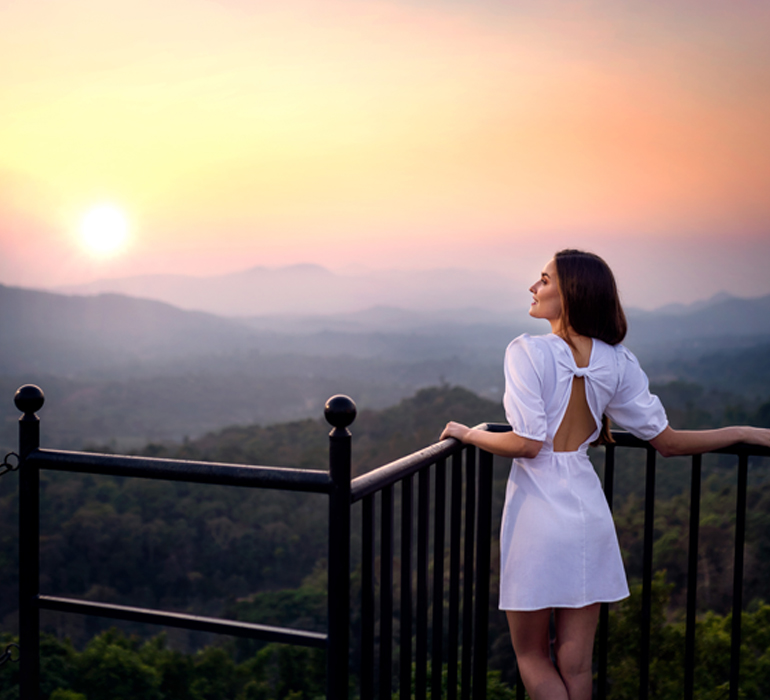 Walk to the Sunset - 5:30 PM, 30 to 45 minutes
If you're hoping to take back some unforgettable sights from your trip, the sunset walk is unmissable. A peaceful and beautiful view from the peak to conclude a rewarding day
Adventure Activities
Let your holiday be much more than just a getaway as you give in to the thrill of a tremendous adrenalin rush! Try your hand at our range of adventure sports! Be it the commando net, the Burma bridge, the Charlie Chaplin walk, floating wood, tyre walk or rock climbing, we have it all for that adventure enthusiast in you!