Trekking
Discover hitherto untrodden trails of Coorg, turn around long forgotten corners through thick wilderness, hike high hills and down deep valleys till you arrive at views too glorious for words. Let the bliss of nature engulf you as you enjoy a picnic lunch in perfect solitude accompanied only by soft birdsong.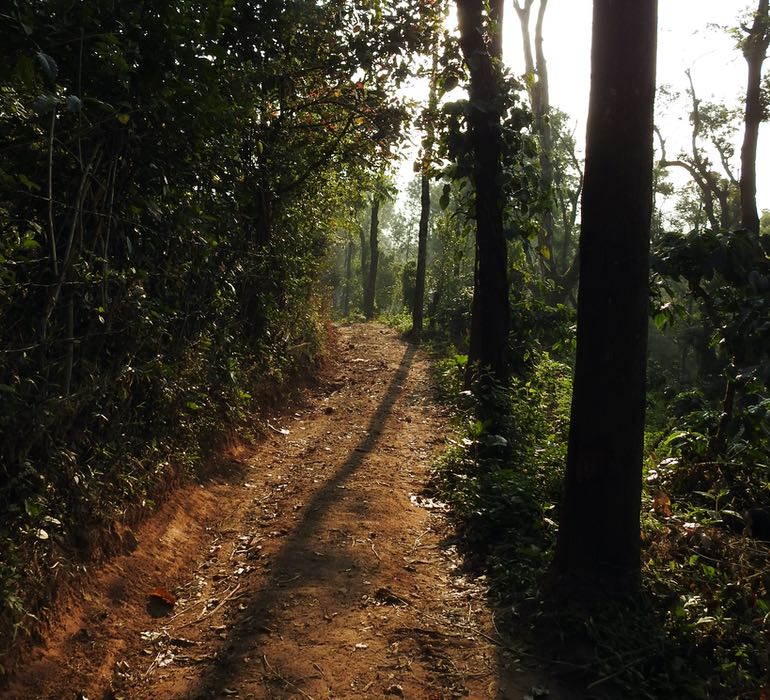 Telacauvery
Nature lovers can choose to visit Telacauvery, the very place where the great Kaveri river is believed to originate from. Talakaveri or Talacauvery is a holy place for many Hindus. It is located on Brahmagiri hills near Bhagamandala in Coorg district, Karnataka. Just a 45km drive from Coorg Wilderness Resort lies the Talakaveri Temple and you can witness the mesmerizing view of Brahmagiri Range atop the temple.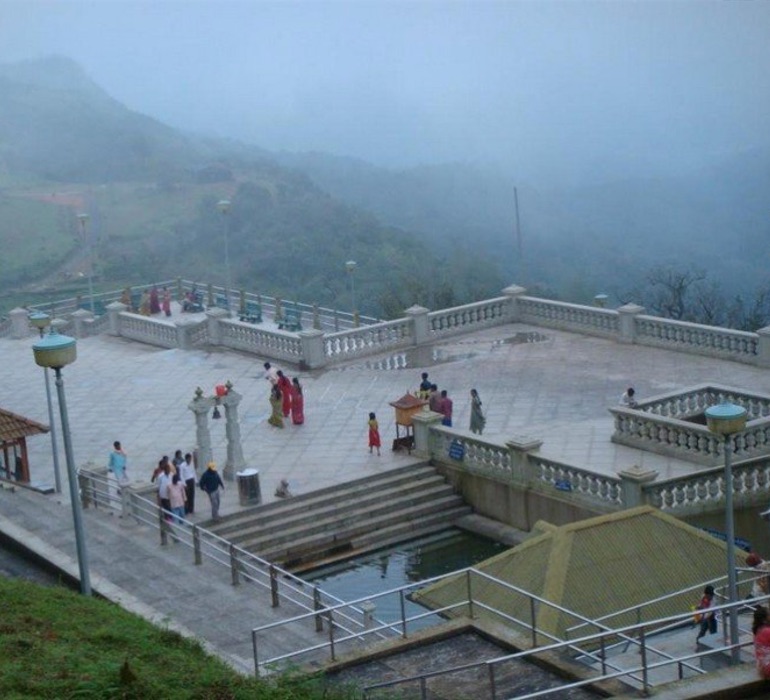 Dubare Elephant Camp
Or perhaps you would prefer a day with elephants? Visit Dubare, the nearby elephant camp just an hour's drive from Coorg Wilderness Resort and spend your morning watching the activities of elephants. Dubare is known for its elephant camp, a forest camp on the banks of the river Kaveri in the district of Kodagu, Karnataka.
There are opportunities for trekking and elephant interaction. In addition to the elephant training camp, Nisargadhama and Veerabhoomiare the other main attractions of the forest area.
The moist deciduous forests of Dubare are home to many wild animals and birds. Sightings of wild Asiatic elephants are regular and so is spotting the sambhar, the spotted deer, tigers, leopards, wild dogs, and gaur. Bears are also seen in these forests. Crocodiles can be seen in the river. The forests are also home to many reptiles and non-venomous snakes.
Bylakuppe Golden Temple
On the way, you can also choose to stop at the Bylakuppe Golden Temple, just 20 minutes away. Bylakuppe is an area in Karnataka which is home to a Tibetan settlement, and is the second largest Tibetan settlement in the world outside Tibet after Dharamshala.
Try a hand at rotating the prayer wheels that surround the monastery compound. The wheels contain consecrated mantras and prayers, and it is believed that those who turn them in a clockwise direction and with a pure motivation of benefiting others are creating the causes and conditions that will eventually place them in a position where they themselves can help relieve others of their suffering. Although turning the wheels is considered an alternative to chanting mantras, most devotees combine the two activities. The renowned Tibetan monastery is not too far from Coorg Wilderness Resort, and offers a calm sense of serenity and peace to all who visit.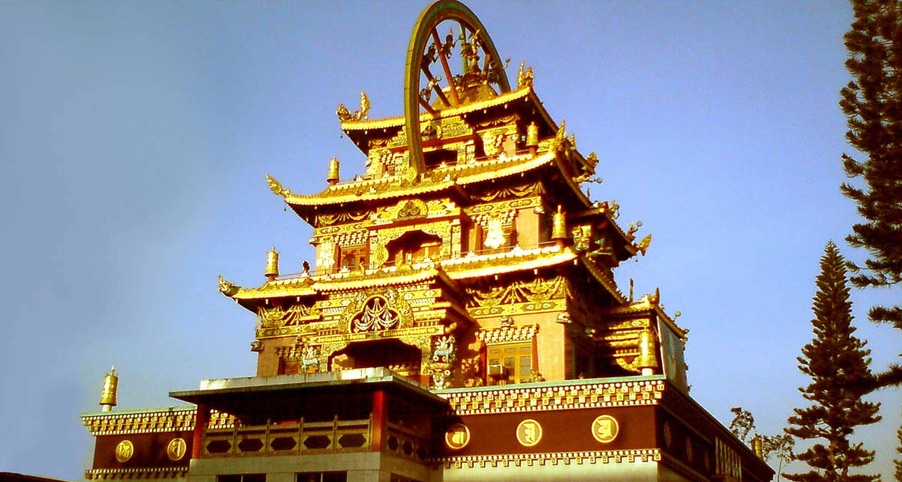 Harangi Dam
Visiting the Harangi Dam is definitely a sight to sore eyes. Located in the Hudgur village near Kushalnagar, Harangi dam also makes for an interesting visit. The dam has been built across the tributary of River Cauvery and has a height of 47 meters and length of 846 meters. It is a popular picnic spot with mesmerising natural settings and a relaxed atmosphere. Located at a distance of approximately 36 km from Madikeri, Harangi dam is the first Dam to have been built across River Cauvery. The place is comparatively less crowded and thus is perfect for those seeking seclusion and privacy with the nature. The best time to visit the dam is during the months of August and September.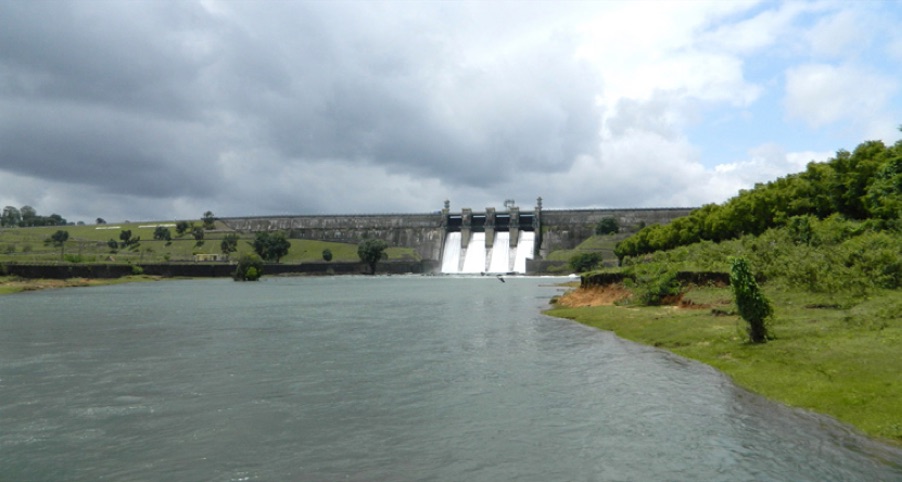 Coffee Plantations
And if you're a coffee lover then you're in for a treat. There are numerous coffee plantations in Coorg. This region has acquired worldwide fame for its coffee plantations. Join hands with expert coffee pickers and learn never-heard-before information on the techniques of coffee picking. Most harvesting activities are manual in these coffee plantations and rarely are machines used.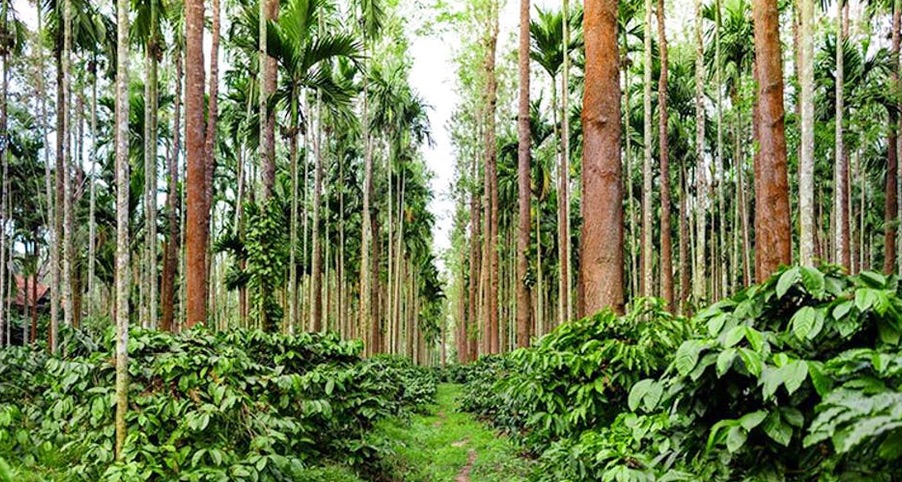 Bird Watching - 7:00 AM, 45 minutes to 1 hour
Soft and gentle, birdsong is perhaps one of the most enchanting things about Coorg- home to over 350 species of birds. A guided walk, led by a Naturalist, to discover these beautiful creatures will be a wake-up experience like no other.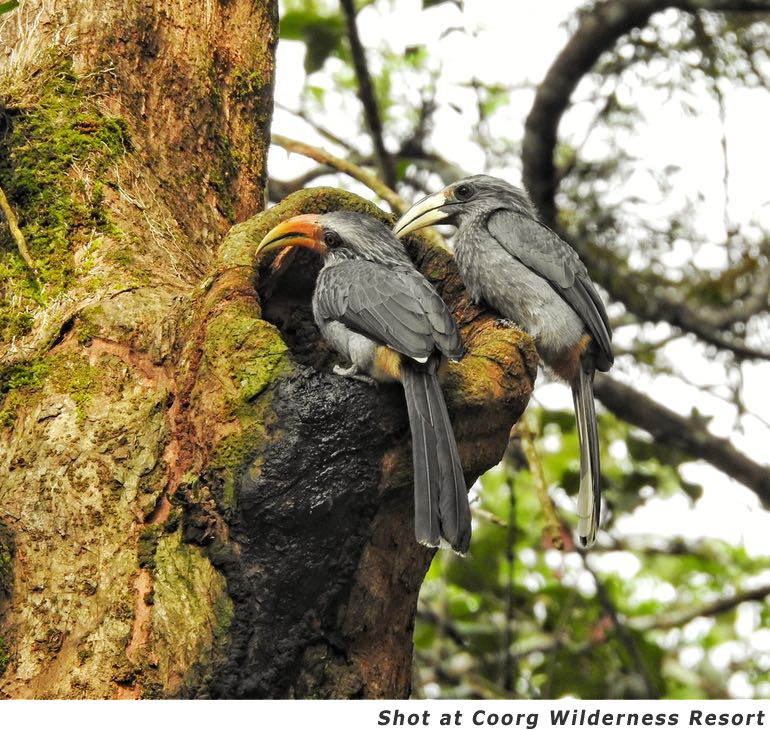 Nature Walk - 10:30 AM, 25 to 30 minutes
Let your eyes take respite from concrete and feast on the wonderful sights of nature. Delightful flora and fauna unfold all around Coorg Wilderness Resort, waiting to enchant you. The nature walk, guided by our Naturalist, is a true indulgence for the soul.
Coffee Experience - 4:00 PM, 30 to 40 minutes
Home to some of the most reputed coffee plantations in the world, Coorg's coffee is high on every coffee-lover's list. Our guided coffee experience walks you through the journey of the coffee bean, from being picked by hand to reaching your cup.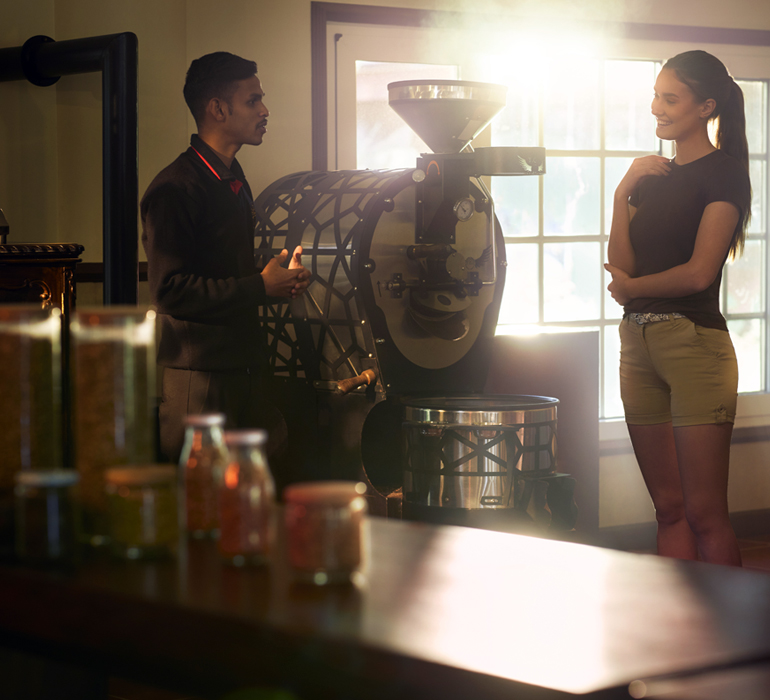 Walk to the Sunset - 5:30 PM, 30 to 45 minutes
If you're hoping to take back some unforgettable sights from your trip, the sunset walk is unmissable. A peaceful and beautiful view from the peak to conclude a rewarding day