A Wilderness Wedding
Weddings are the most auspicious and sacred of happenings, uniting two people and their families and creating forever homes. Everyone wishes for the perfect wedding, for that special day, the day you'd want to remember forever. And if a fairytale setting is your dream then Coorg Wilderness Resort and Spa is your perfect choice for the destination wedding of your dreams.
Imagine tying the knot with your special someone, amidst the lush green glory of Coorg's forest hills. Imagine having your special moment made even more unique with the hills and valleys of Coorg as witness. Be spoilt for choice of venues be it from the outdoor decks by the valley surrounded by the luscious greenery of wilderness or the luxurious Grand Ballroom, discover a range of options for you to pick from.
Whether it's an intimate gathering or a grand event, we at Coorg Wilderness Resort and Spa present you with an array of choices with decorators, florists, photographers, live entertainment and so much more. On this important day, every aspect, every moment is integral and has to be picture perfect which is why we offer tailor-made packages just for you to suit your tastes and preferences, including pre-wedding parties, Mehendi events, bridal showers etc.
Our team will consistently cater to all your on-spot, last minute needs, ensuring your special day goes smoothly.
Nikaay Spa: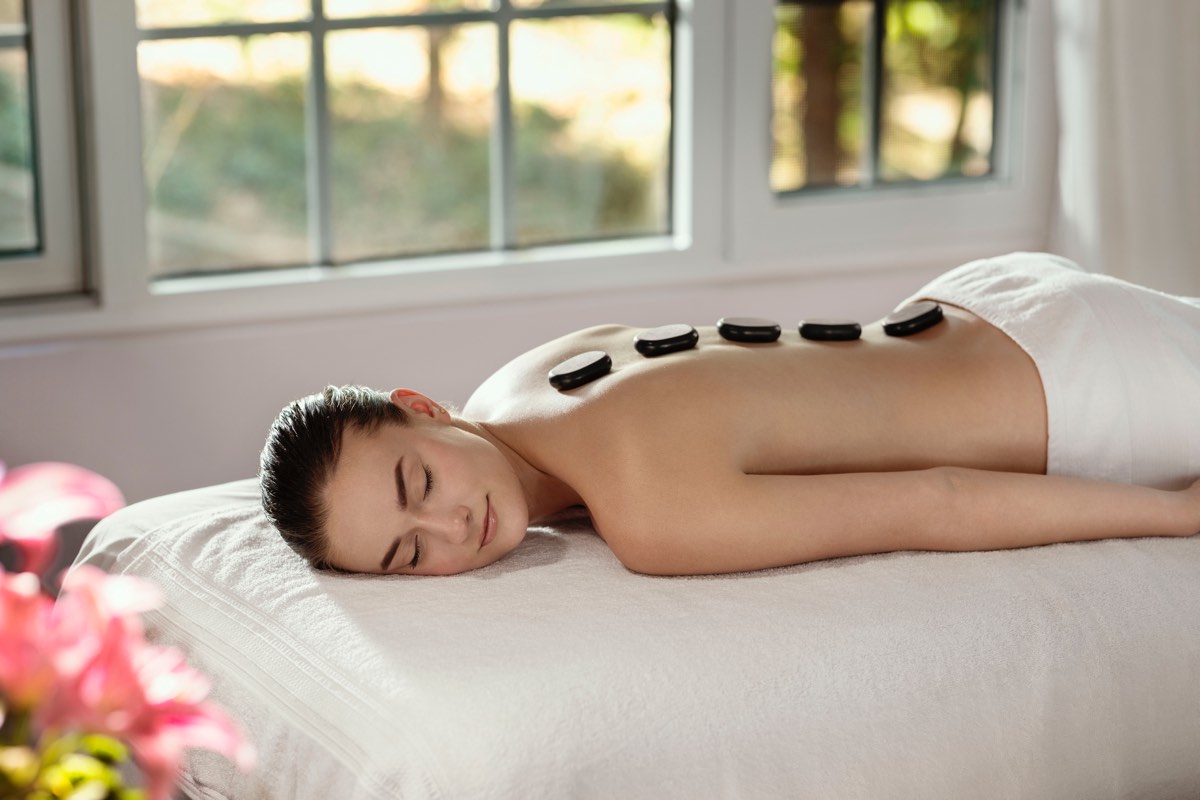 Before you embark on the most important day of your lives, it is essential to feel and be at your best in body and in mind. Indulge in a soothing massage, on your own or with your favourite person, at our in-house Nikaay Spa and be transported to calm serenity. We have a wide range of intricately designed treatments and offerings which ensures you enter a world of absolute relaxation.
Queen's Court: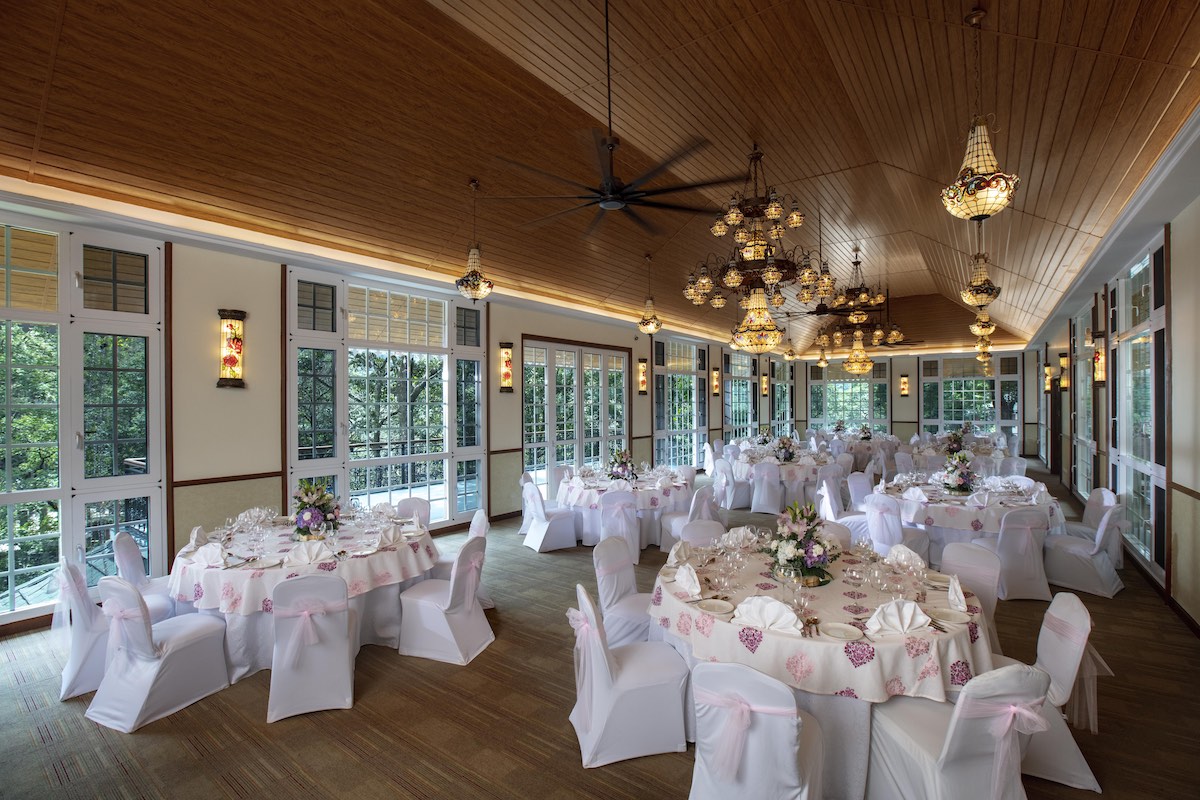 All of 2000 sqft, Queen's Court, our Conference Hall has state of the art communication systems, presentation facilities, and every accessory for all your requirements. This spacious hall is indeed the perfect choice for intimate gatherings or a large party.
The Grand Ballroom: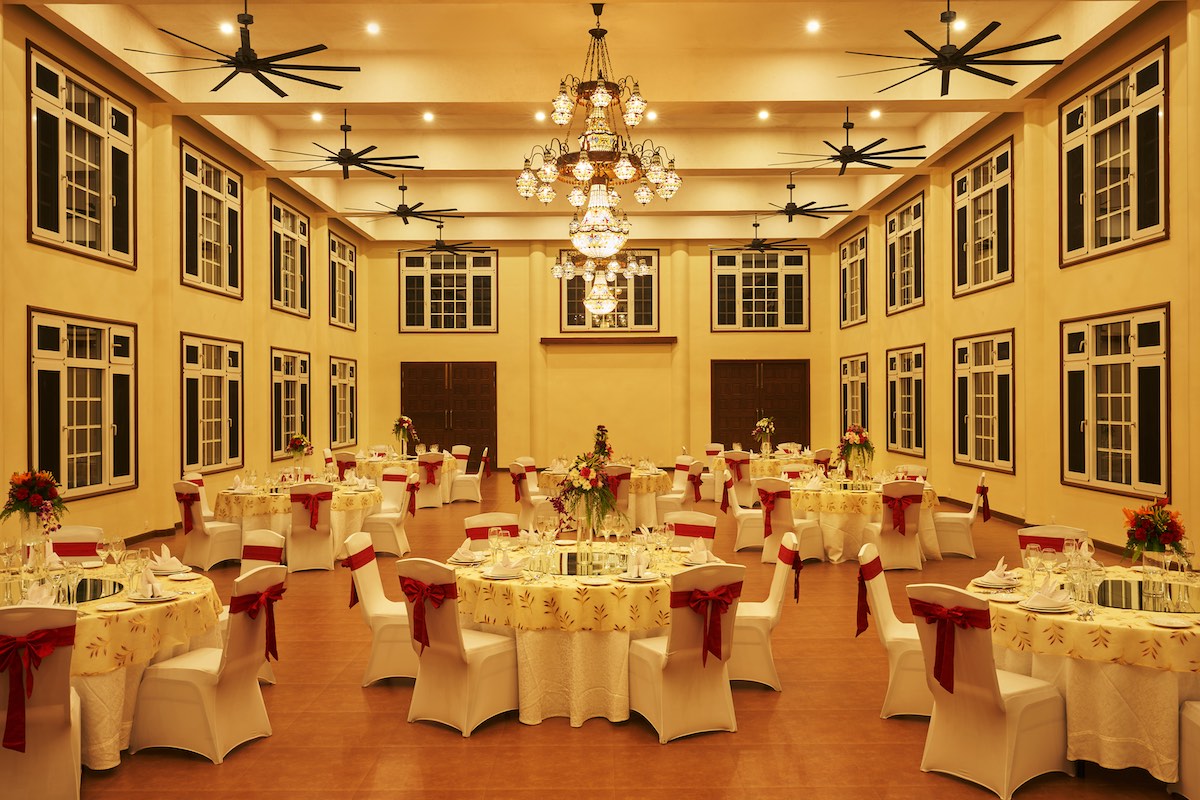 Our Grand Ballroom stretches its colossal pillar less area to 3500 sqft with over 18 ft in height and can accommodate upto 400 people. Choose to customize your seating arrangements according to your preferences. The Grand Ballroom entails several facilities that will ensure your special event goes smoothly.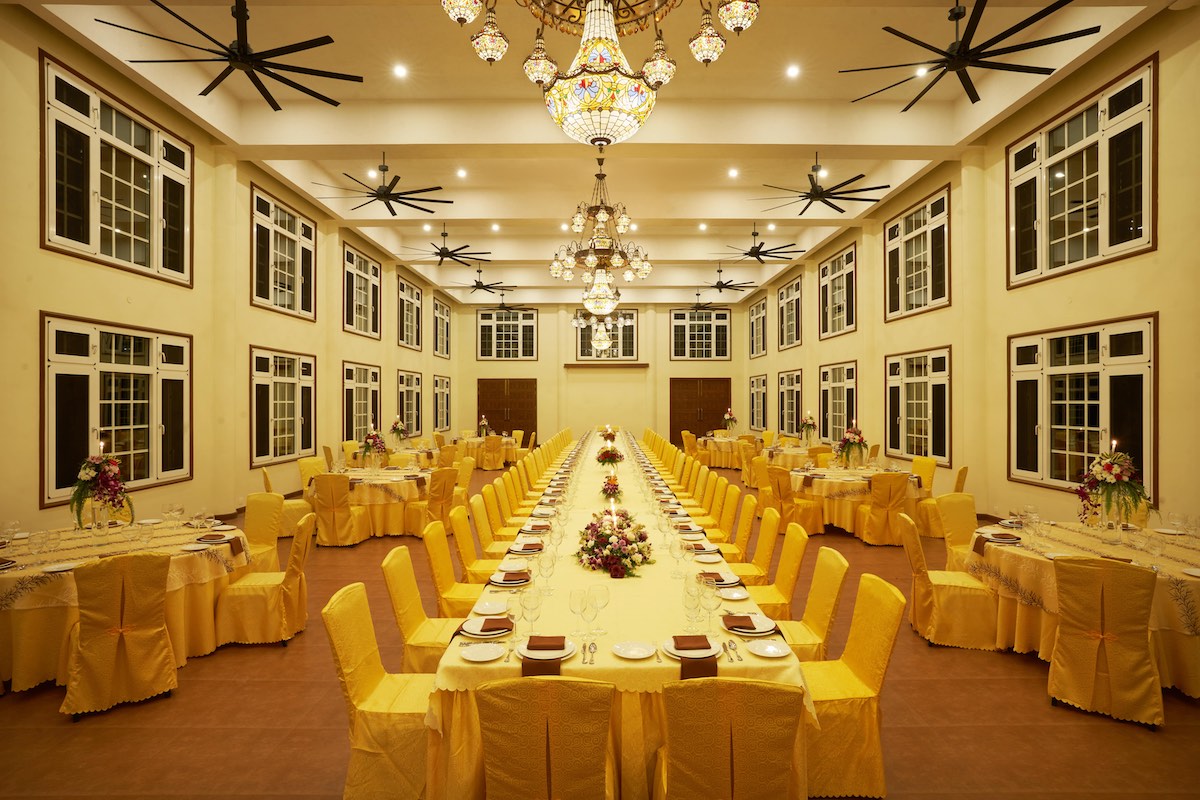 From top-notch audio - visual equipment, a private pre-function area, a gorgeous and wide selection of spread of choicest delicacies with beverages, exclusively curated food menus by our Master Chefs, the Grand Ballroom entails everything you would have your sights on for your special destination wedding.
Infinity Pool:
If you desire a pool-side wedding, then our infinity pool is ideal. Showcasing the seamless wilderness of Western Ghats, our infinity pool gazes on to the luscious wilderness of Coorg, a mesmerizing sight to stand by as you take your vows.
Grove View Studio: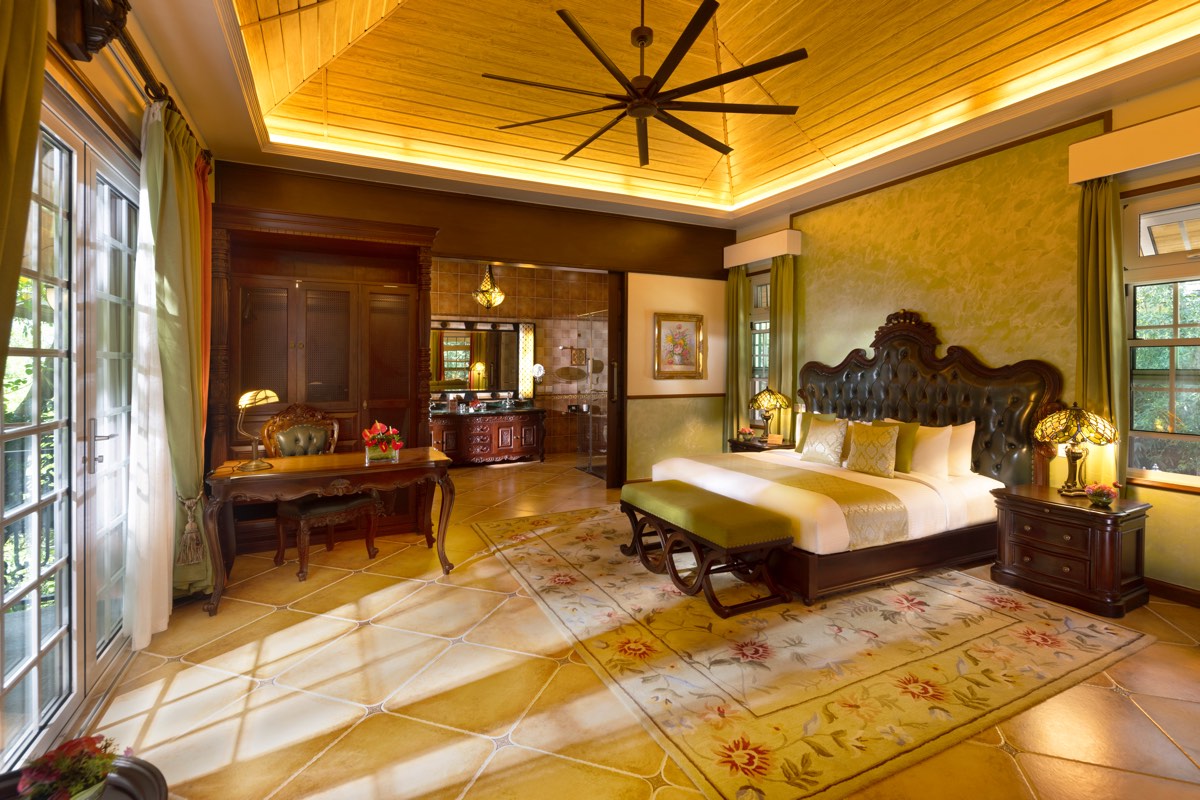 Our Grove View Studio villas are European styled, with luxurious interiors and bay windows that open to the tranquil wilderness of Coorg. Each studio is non air-conditioned and are thoughtfully warmed with heaters especially during monsoon and winter months. Each bathroom has classic bathtubs and heated floors which will transcend you to the luxury and comfort you have been longing for.
Grove View Suites: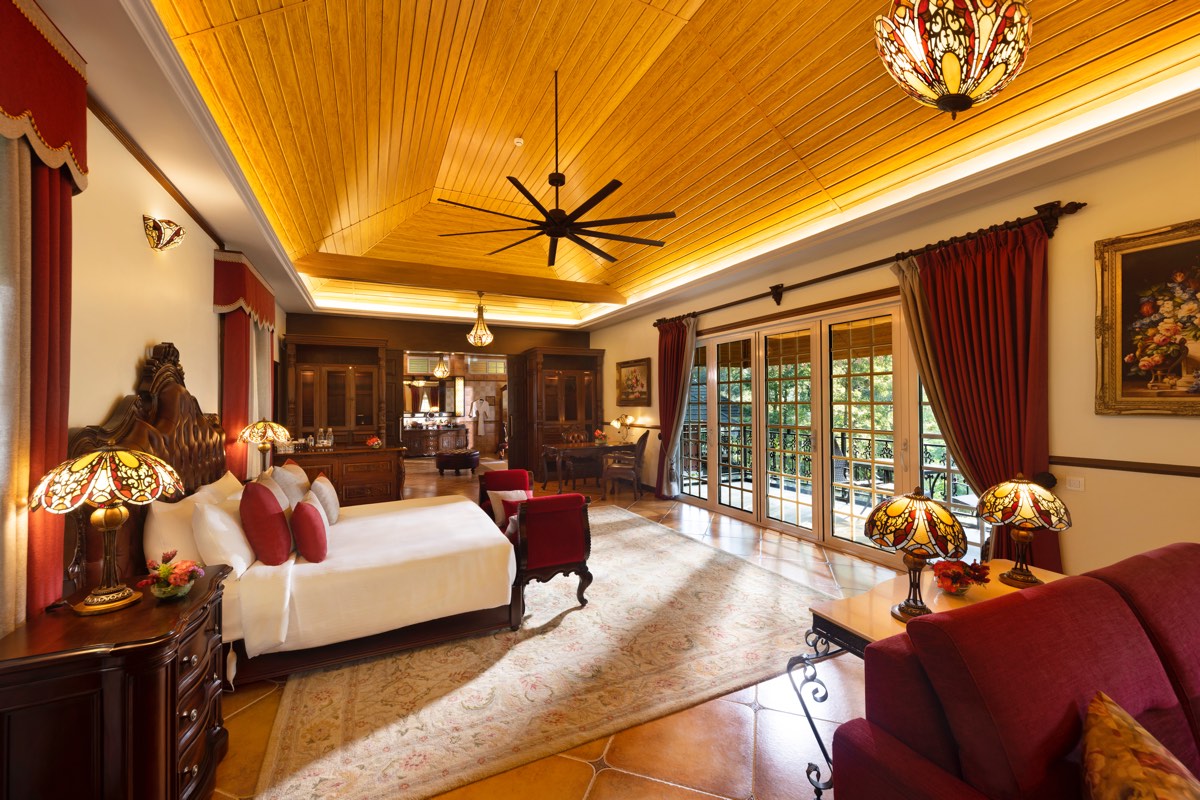 Just like our Grove View Studio rooms, our Grove View Suites are to die for! European styled with spacious luxurious interiors, large bay windows and a private balcony that opens up to nature's wilderness. Each suite is non air-conditioned and thoughtfully warmed by. The perfect place to cozy up with your beloved!
The spacious bathrooms have classic bathtubs and heated floors, ensuring you never feel uncomfortable or cold during your stay with us.
Hill View Suites: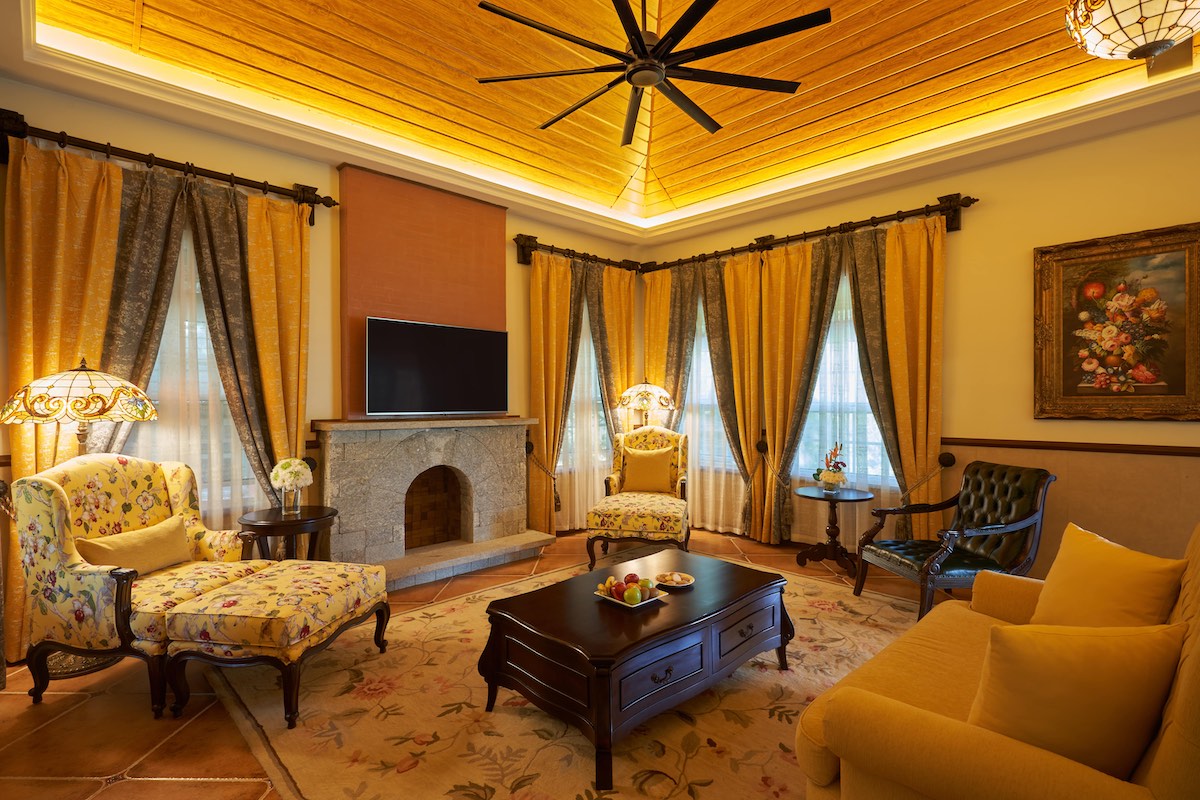 Our Hill View Suite offers glorious, enchanting views of the undulating valleys and hills of Coorg European styled with spacious interiors, large bay windows and a private balcony that transports you into a serenity of nature's bounties. Non air-conditioned and thoughtfully warmed especially during those cold winters and monsoon seasons. The bathrooms possess cozy bathtubs and heated floors that adds to all the desired luxury you deserve on your special day.
Allow us to be a part of your special day and let us make it even more extraordinary.